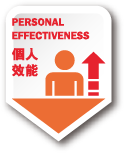 Short Courses
Agile Leadership for the New Normal
Introduction
In the new normal today, a new way of leadership is needed. Agile leadership and management enable the leaders to respond to changes and uncertainties with iterative approach, lead the team and multi-generational workforce with empowerment and transparency, and deliver values to stakeholders early and continuously in the new normal.
Objective
Appreciate the values of agile leadership mindset and practices
Acquire agile practices and tools to engage people and manage uncertainties effectively in the new normal VUCA world
Content
Leadership in the VUCA New Normal

VUCA prime and ten future leadership competencies

Agile Leadership Mindset

Guided missile, fail early, value co-creation and low tech high touch

Agile Leadership Framework and Practices

Scrum framework and roles
Effective meetings, daily standup
Prioritization and simplification
Engaging people and leading multi-generational workforce

Case Study and Application

Case study of agile leadership
Application and be an agile leader
Details
Course Code
:
21B-02
Date(s)
:
16 Nov 2021
Time
:
0930 - 1700 (6 Hours)
Venue
:
Duke of Windsor Social Service Building, 15 Hennessy Road, Wanchai, Hong Kong
Target Participants
:
NGO Managerial & Supervisory Staff
Class Size
:
30
Language
:
Cantonese (supplemented with English) 
Fee
:
HKD 1,140.00
HKD 1,060.00 (For HKCSS Agency Member Staff Only)
HKD 184.00 ("Small NGO Capacity Development Subsidy Programme"- the highest subsidy amount is 80% of the course fee. Please refer to "Financial Assistance".)
Early Bird Fee
:
HKD 920.00 (Payment on or before 26/10/2021 for HKCSS Agency Member Staff Only)
Enquiries
:
2876 2434 or

[email protected]

Speaker(s)
:

Dr. WONG Joseph 黃寶琦博士

Principal Consultant

Pro-Key Learning Services Ltd

Dr. Joseph Wong is a management training expert and a seasoned management practitioner with more than twenty-five years' experience in people development and service management. He has been the head of education services, senior manager of technical services, quality management and business development of Hewlett-Packard, and holds a Doctor of Education degree in lifelong education from the University of Nottingham.

Joseph has trained more than 20,000 managers and professionals in NGOs and commercial organizations in the areas of project management, service management, agile leadership, strategic planning, innovation and DISC. He is renowned for his interactive approach and the ability of integrating management best practices and making them simple and easy to apply.

Joseph is a Project Management Professional (PMP), Agile Certified Practitioner (PMI-ACP), advanced DISC practitioner and behavioral consultant, and MBTI administrator.
Remarks
Quota is set for each course in "Small NGO Capacity Development Subsidy Programme". All applications are subject to approval. For details, please click HERE .