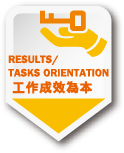 Short Courses
Practical Skills and Essential Components for Funding Proposal Writing (for small-sized NGOs)【Online Application Only】
Introduction
NGOs are used to preparing funding proposals for various funders and they always look forward to receiving more specific feedback to review the content of the proposal. Would you like to know more about the elements of a grant proposal from a funding agency perspective?
This course aims to facilitate participants to understand the funders' perspectives, include their consideration, the vetting and assessment process of private foundations. Participants will also learn some practical writing skills and ways to enrich the project content.
(The course is designed for small-sized NGOs. Only small-sized NGOs are eligible for participation, including (i) the Eligible Organization List of "Small NGO Talent Development Subsidy Programme" of HKCSS Institute; (ii) Newsletter subscribers of HKCSS Project Star. For enquiries of eligibility, please call Mr. Tse at 2876 2411.)
Deadline of application: 21 March 2023 (Tuesday)
Objective
To enhance participants' capacity in preparing funding proposals
To understand the essential elements to be included in a funding proposal
To increase participants' understanding of the requirements and concerns of funders when they vet or assess the proposals, which helps small-sized NGOs increase the chance of success for funding applications
Content
Key components of a funding proposal and the important points to note
Consideration and general enquiries of funding agencies, and considerations when evaluating proposals for small-sized NGOs
Preparatory work before writing the proposal
Increasing the attractiveness of the proposal by understanding the strengths of the NGOs and the backgrounds of funding agencies
Skills in presenting complicated project ideas precisely and concisely
Factors which influence the chance of success
In-class exercise (please refer to Remarks)
Remarks: To maximize the learning experiences, participants are encouraged to bring along one funding proposal, either soft copy or hard copy, that they have previously prepared to the class. The proposal is only for your own reference and would not have to be shared with the trainer or other participants.
Details
Course Code
:
22B-10
Date(s)
:
28 Mar 2023 (Tue)
Time
:
0930 - 1700 (6 Hours)
Venue
:
Duke of Windsor Social Service Building, 15 Hennessy Road, Wanchai, Hong Kong
Target Participants
:
Small-sized NGOs – Agency head, managerial staff or frontline staff responsible for writing funding proposals (HKCSS Agency member only, one quota for each NGO)
Class Size
:
25
Language
:
Cantonese (supplemented with English)
Fee
:
HKD 528.00
HKD 528.00 (For HKCSS Agency Member Staff Only)
Early Bird Fee
:
HKD 528.00 (Payment on or before 21/03/2023 for HKCSS Agency Member Staff Only)
Enquiries
:
2876 2416 or [email protected]
Speaker(s)
:

Ms. WONG Pui Man 王佩雯女士

Registered Social Worker, formerly worked as Project Manager in the Keswick Foundation and Project Officer in the Sustainable Development Fund

Ms. Wong worked in various funding organisations, both government fund and private foundations for more than ten years (including 8 years in the Keswick Foundation and 6 years in the Sustainable Development Fund of the HKSARG). Her duties included vetting and assessing proposal applications, discussing project details with NGO applicants, as well as preparing papers and the information to facilitate the decision-making process of the board.

Besides, as registered social worker who had worked as a unit-in-charge of Youth Volunteer Network of the Hong Kong Federation of Youth Groups for 5 years, Ms. Wong had experiences in preparing proposals for various funders as well. She has a solid understanding of frontline services and could provide valuable recommendations to help participants improve their project content.
Remarks
"Small NGO Talent Development Subsidy Programme" does not apply to this course. For other financial support, please click HERE .
Online application only.
Deadline of application: 21 March 2023 (Tuesday)