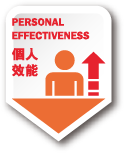 Short Courses
Public Relations and Corporate Communications Techniques for NGOs【Online Application Only】
Introduction
With the interactive competition between old and new media, and the change of the society, NGOs need to make good use of public relations and communications from daily operations to crisis management to establish its own image. This course combines theory and practice to help participants know themselves better, understand the media, and master the skills of organizational communication.
Content
Official Publications
Brand Building
Media Relations
Issue Operation
External Speech
Press Release Writing
Press Conference
Crisis Management
Simulation Exercises
Details
Course Code
:
23A-03
Date(s)
:
27 & 28 Apr 2023 (Thu & Fri)
Time
:
0945 - 1715 (12 Hours)
Venue
:
Duke of Windsor Social Service Building, 15 Hennessy Road, Wanchai, HK
Target Participants
:
Heads and staff of the administrative / corporate communications department, and staff responsible for external liaison
Class Size
:
30
Language
:
Cantonese (supplemented with English)
Fee
:
HKD 3,000.00
HKD 2,700.00 (For HKCSS Agency Member Staff Only)
HKD 960.00 ("Small NGO Talent Development Subsidy Programme"- the highest subsidy amount is 60% of the course fee. Please refer to "Financial Assistance".)
Early Bird Fee
:
HKD 2,400.00 (Payment on or before 30/03/2023 for HKCSS Agency Member Staff Only)
Enquiries
:
2876 2434 or [email protected]
Speaker(s)
:

Mr. LEE Kam Hung 李錦洪先生

資深傳媒人

香港資深跨媒體工作者,近四十年傳媒工作經驗,出身報業,曾任職記者、採訪主任,主筆及總編輯。曾主持多個收視率極高的電台及電視節目。

李錦洪現時為《基督教時代論壇週報》榮休社長,網絡電台D100節目主持,城市大學EMBA課程「溝通與演說學」特約講師(2006-2018),伯特利神學院「溝通與表達學」特約講師,加拿大「華僑之聲電台」香港特約評論員。他的著作深受大眾歡迎,包括有《迎向未來的十堂課》、《有話好說—青少年溝通學堂》、《工作夢飛翔》、《溝通演說26式》、《與智慧飛翔》等十多本。
Remarks
Quota is set for each course in "Small NGO Talent Development Subsidy Programme". All applications are subject to approval. For details, please click HERE .
---
Applicants have to use the online membership system of the HKCSS Institute for enrollment. The membership is on an individual basis, for the application of the courses and activities of the HKCSS Institute only.

Staff from HKCSS Agency Members will not automatically become members of the HKCSS Institute. The membership is not equivalent to the membership status of HKCSS Agency Member.