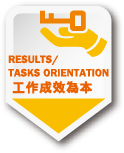 Short Courses
【Zoom Online Class】Employment Related Ordinances - Refresher Course with Case studies (Session 1)
Introduction
These two refresher courses are designed for those who have had basic knowledge of employment related legislations. The trainer will mainly use court cases to illustrate application of the legislations and their implications so as to reinforce participants' understanding of employment related legislations. Case analysis and group discussion on NGO cases will be included to enhance practical experience exchange among participants.
Content
Session 1 (Course code: 21B-04)
• Employment Ordinance
Details
Course Code
:
21B-04
Date(s)
:
14 Jun 2022 (Tue)
Time
:
0930 - 1700 (6 Hours)
Venue
:
Zoom Online Class
Target Participants
:

NGO supervisors responsible for or involved in people management

Class Size
:
30
Language
:
Cantonese (supplemented with English)
Fee
:
HKD 1,140.00
HKD 1,060.00 (For HKCSS Agency Member Staff Only)
HKD 184.00 ("Small NGO Capacity Development Subsidy Programme"- the highest subsidy amount is 80% of the course fee. Please refer to "Financial Assistance".)
Early Bird Fee
:
HKD 920.00 (Payment on or before 23/12/2021 for HKCSS Agency Member Staff Only)
Enquiries
:
2876 2434 or

[email protected]

Speaker(s)
:

Mr. K T Lai 黎鑑棠先生

F.I.H.R.M (HK), M.HKIoD

Independent Human Resources Consultant

With over forty years of service in the people management profession, Mr Lai is experienced in HR management strategy, reward management, performance management, employee engagement and succession planning. Prior to his current role, he was the Group HR Manager of CLP Holdings, Ltd., the parent company of China Light & Power Group, managing the Group's remuneration policies and practices, as well as its HR Information System. He is also a regular speaker and guest lecturer at local universities and professional bodies.
Remarks
Quota is set for each course in "Small NGO Capacity Development Subsidy Programme". All applications are subject to approval. For details, please click HERE .
【The class might be rescheduled in response to the pandemic situation. HKCSS Institute will contact and inform the participants on the latest course arrangement if needed.】